Twitter #ye2013

Facebook

RSS Log in
News
02/09/12 17:05 by Andrew Shitov (‎ash‎)

There are no dates for the YAPC::Europe 2013 announced yet but assuming a year contains 52 weeks and the conference is planned to happen in August, let's roughly estimate there are about 50 weeks before the conference. We'll just hot fix the numbering as soon as the dates are known.
So what's new about the conference. Believe me or not, we are not sitting and waiting for the end of June to start doing conference preparations :-) We've got intensive discussions in the mailing list to set up the roles among the organisers, launched internal wiki pages and made a brief research of some minor details.
In the following few weeks we will closely look at every of our seven venues that we have in mind. Just to list them:
The Ukrainian House, which is the most attractive by its location place (and thus it is the most expensive one). It's a big conference house somewhat similar to the Riga Congress Centre we had in 2011. Personally I find this place the best fit but let's see how it goes.
Master Class Cultural Center, having a bit messy name when translated to English, is a great place for medium-sized technical events and is located next to Kiev-Pechers'k Lavra.
President Hotel, the place where quite a few IT events were hosted before. It offers reconfigurable rooms which is quite awesome.
Parus Business Centre is a futuristically looking modern building with conference facilities, quite suitable for hosting the conference titled Future Perl.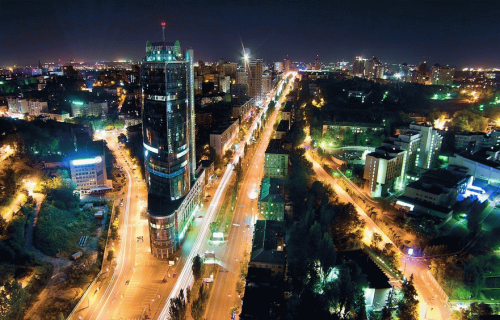 European University has got a few rooms big enough for the size of the YAPC (not of ::Asia though) and equipment we need. I find that the universities are quite handy for our conferences, we had different events of the YAPC::Russia series, including those outside Russia and Ukraine, held in the universities and I was happy with that.
Conference Services Kiev. The name supposes that the place is specialised on hosting conferences, and indeed they have a number of rooms of different size but are located a bit far from the city centre (still reached by public transport).
Bratislava Hotel is our backup plan (if everything above fails). I'm afraid it is too small for the conference, having the biggest room with 250 seats (let's see if it is reconfigurable).
I hope that we will be strong enough to let ourselves primarily sort the venues not by prices.
This is the end of today's, minus-50-weeks-before-the-conference newsletter. See you next week. Follow us on Twitter.
comments powered by

Disqus