The Venue that we have selected is Inter Expo Center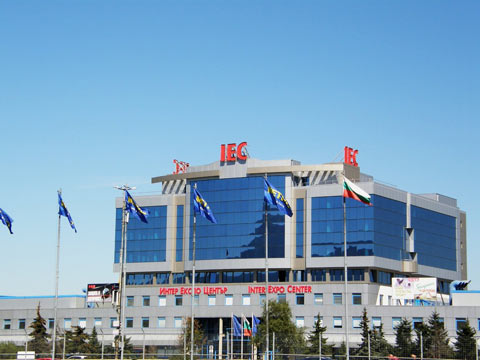 Halls
We will be using three rooms for the conference:
Vitosha (320 seats)
Musala (150 seats)
Rodopi (100 seats)
Vitosha and Rodopi are located on the first (US: 2nd) floor, Musala on the second (US: 3rd) floor. Mnemonic for ordering by capacity: VaMpiRe.
Source: pages 8, 11, 29, 39 of image brochure (PDF, 14 MB)
When in the Venue
We provide a reception desk in the venue which will work all time during the conference, so that attendees can receive help when they need it.
Breaks
We will bring table soccer and darts games.
We will serve coffee, tea and breakfast in the venue.
---
Last modified: 21/07/14 19:59 by Wolfgang Schemmel (‎Perleone‎)
Tags:
halls
venue
Home | Edit this page | Tags | Recent changes | History