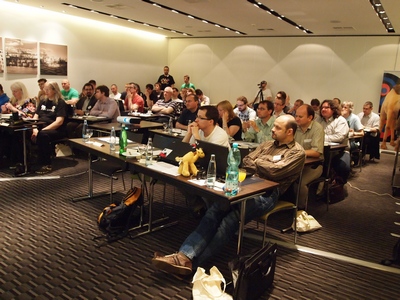 We are happy to announce to the public that in May 20th-21st 2014 Prague will be hosting the first Czech Perl Workshop.
This event is highly recommended for Perl professionals but also for those, who are just deeply interested in this field and are hungry for new information and ideas.
Date: 20-21 May 2014
20th of May: Community day (Perl technology, Future Perl)
21st of May: Professional day (Enterprise development...)
Venue: Prague
Language: Czech and English
Why to attend the Czech Perl Workshop?
opportunity for meeting the Czech Perl elite
new and challenging ideas
socializing with people of same interest and discussions
increase your learning
Watch this space for updates.
Latest News
22/05/14
The Czech Perl Workshop 2014 summary
CZPW has ended up succesfully. I would like express my big thanks to all attendees for the ambience they created and all the positive responses. We are looking forward to the next Czech Perl Workshop 2015.
Martina Peštová (and the all organizing team of PetaMem)
22/05/14
Český Perl Workshop 2014 za námi
CZPW je úspěšně za námi. Velmi všem za celý organizační tým děkuji za skvělou atmosféru. Vážíme si Vaší velké účasti a pozitivních ohlasů a těšíme se na Český Perl Workshop 2015.
Martina Peštová