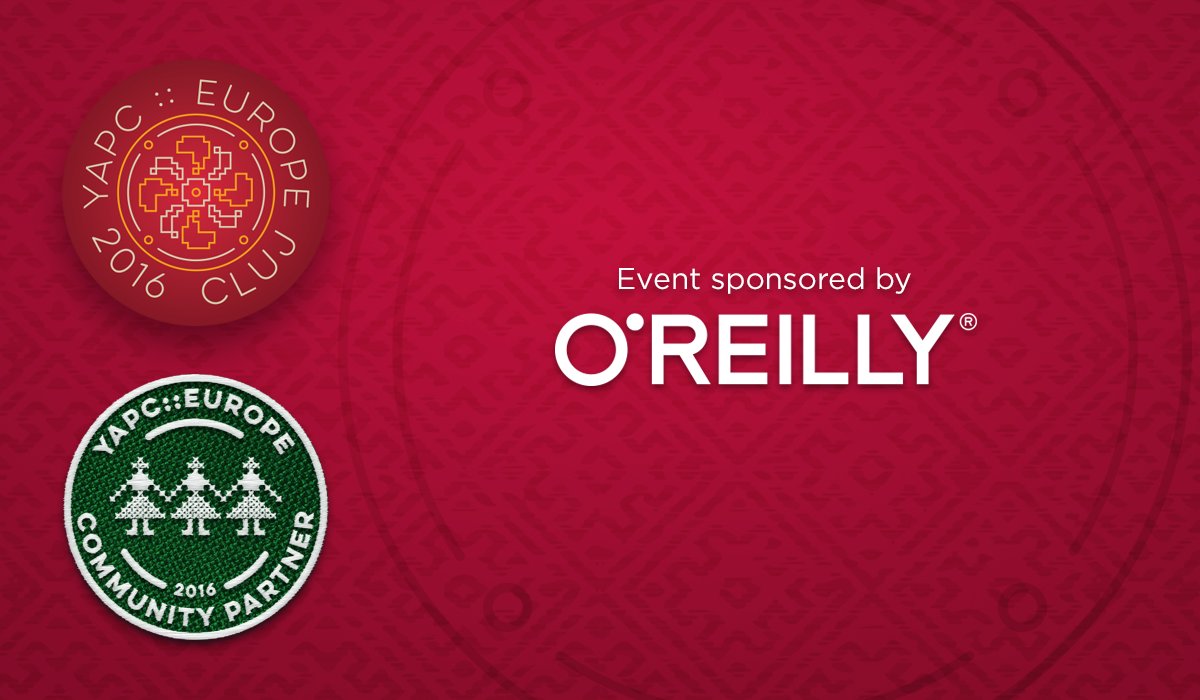 We're incredibly happy to announce a new YAPC::Europe 2016 supporter. The latest Community Partner is none other than O'Reilly.
A few words about O'Reilly:

O'Reilly Media is an internationally recognized, multi-faceted media company that has played a seminal role in the Internet revolution. Through its books, events, online training courses, webcasts, and evangelism, O'Reilly has educated a generation of technologists and entrepreneurs and shaped the dialogue about the future direction of the industry. The company has played an enormous role in the evolution and adoption of the World Wide Web, open source software, big data, and the Maker movement. Explore the O'Reilly Universe.
As part of their support && involvement in making YAPC::Europe 2016 awesome, they've decided to give away a free ebook to all YAPC::EU attendees. How cool is that?
So just come to YAPC, and you'll get your link to download a free ebook in the conference kit.
See you in Transylvania!