Stockholm Perl Mongers and our fellow Nordic Perl Mongers arrange the annual Nordic Perl Workshop in Stockholm, Sweden. This is the third time the workshop is arranged in Stockholm and the 10th time in total. The workshop will take place on October 13th and 14th.
Talk submission is now open. See call for papers for more information.
The workshop fee is 200 SEK (22 EUR) with reduced pricing for students at 100 SEK (11 EUR). Speakers (not lightning talks) are exempted from the fee.
Latest News
13/10/12
Tonights social
We'll be heading off to Monk's Cafe on Sveavägen (near Adolf Fredik kyrla) around 18.30-19.00
12/10/12
Change of pub
Flying Scotsman inn was full so we are trying to find another place. Info soon
Watch this space for updates, or subscribe to the feed.
Sponsors & Partners
Thanks to our sponsors and partners for making the workshop possible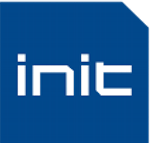 Init AB provides consultancy and training in development, system management and open source.


Perl Weekly is the best source for up-to-date news from the Perl community.