Twitter #ye2013

Facebook

RSS Log in
News
01/12/12 17:17 by Andrew Shitov (‎ash‎)

Dear Perl users,
Two weeks ago I mentioned a couple of activities that I found nice to have in the conference. Today I will tell about other things that we already tested during our previous events.
In 2009, at YAPC::Russia in Moscow Alex Kapranov hosted the Game of the Future, where we were trying to predict the future of Perl and related things. There were a few groups that were compiling the future based on probable or improbable events that might happen in a few years, as well as on the known facts. As a result, a mind map was build, which is quite interesting to read today:
What is the future of Perl.pdf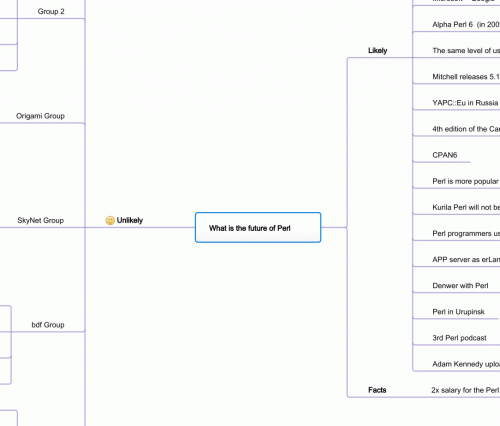 You may find a number of region-specific items there but the funniest thing is that we were considering the YAPC::Europe in Kiev an unlikely event at that time.
Another fresh idea was implemented at one of the Russian Perl Workshops in Saint Petersburg (codenamed SaintPerl). Alex Kotov, the principal organizer of this event series, proposed a rage contest. The attendees were asked to create rage comics, and they all were demonstrated at the workshop closing session. There are plenty of online constructors for creating comics in that style.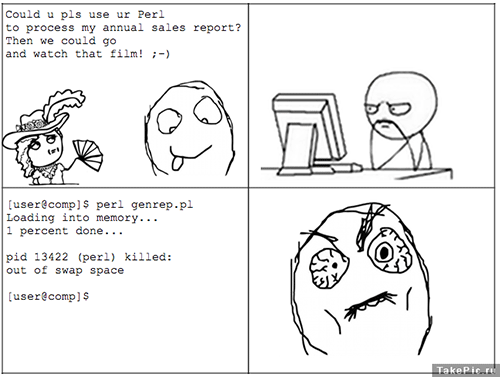 Next week, I hope, we will announce the final dates of the conference and will open the site. Stay tuned!
comments powered by

Disqus